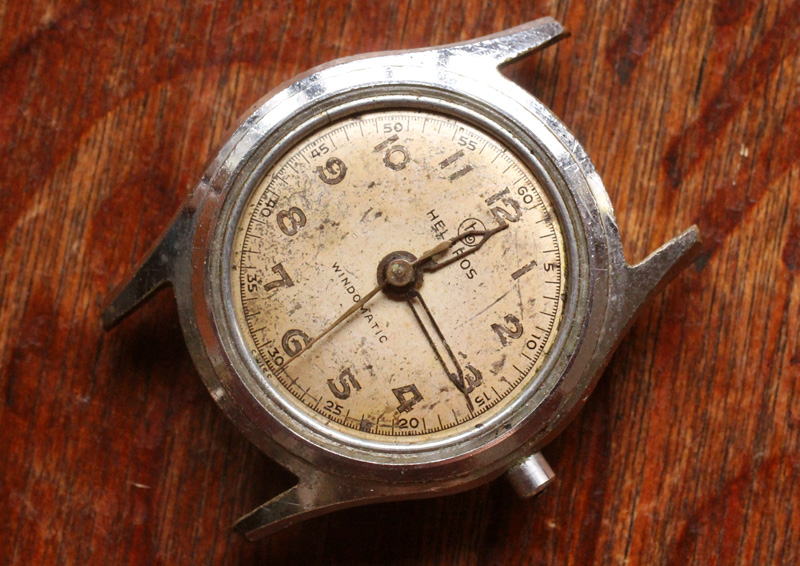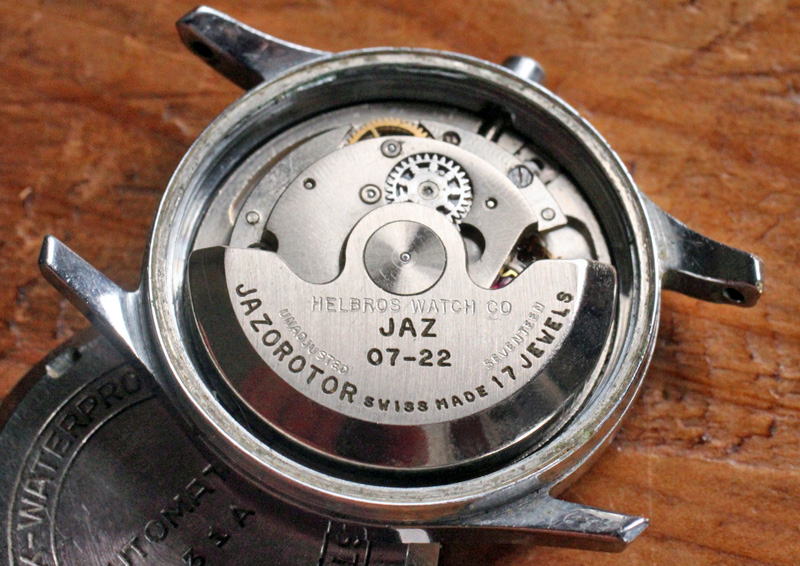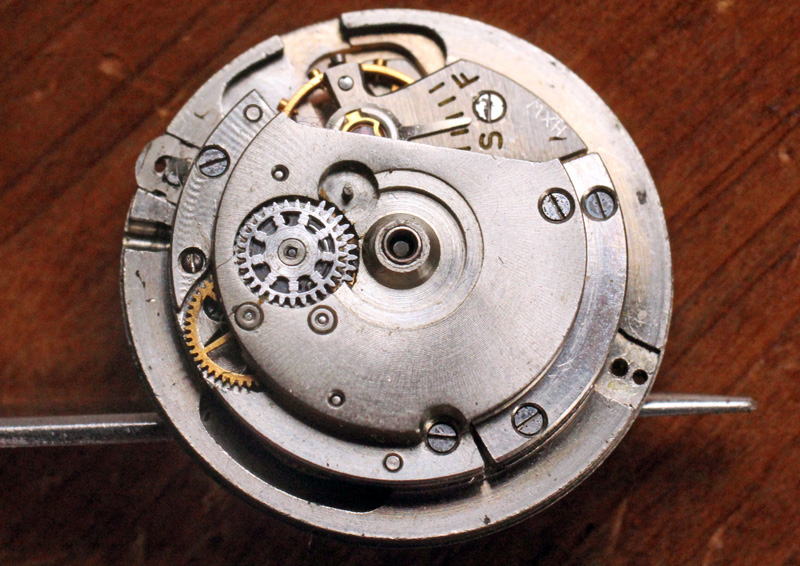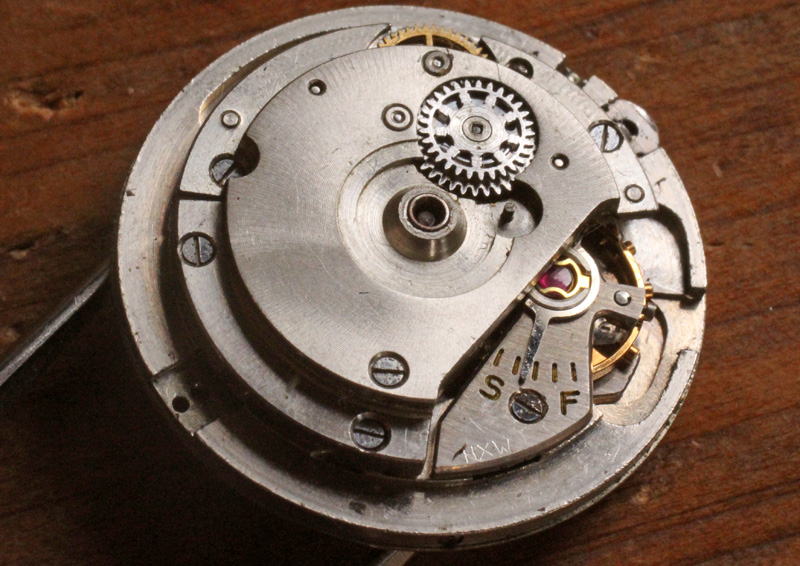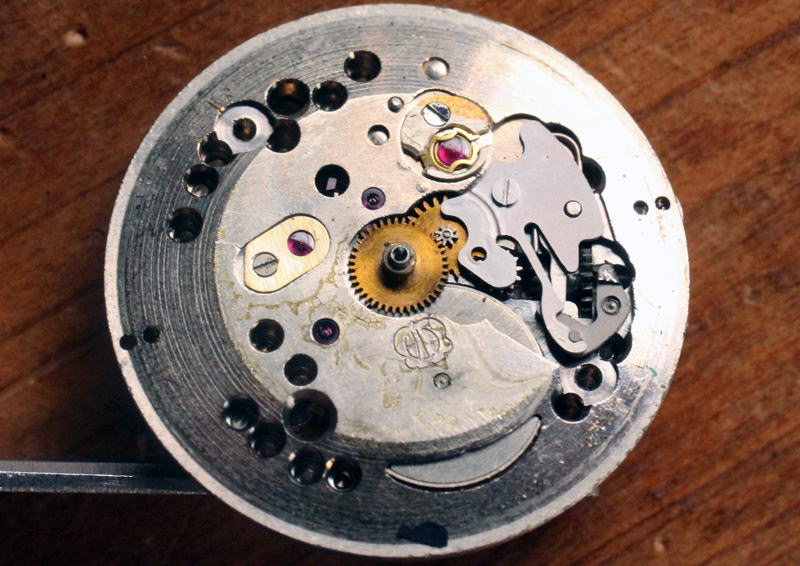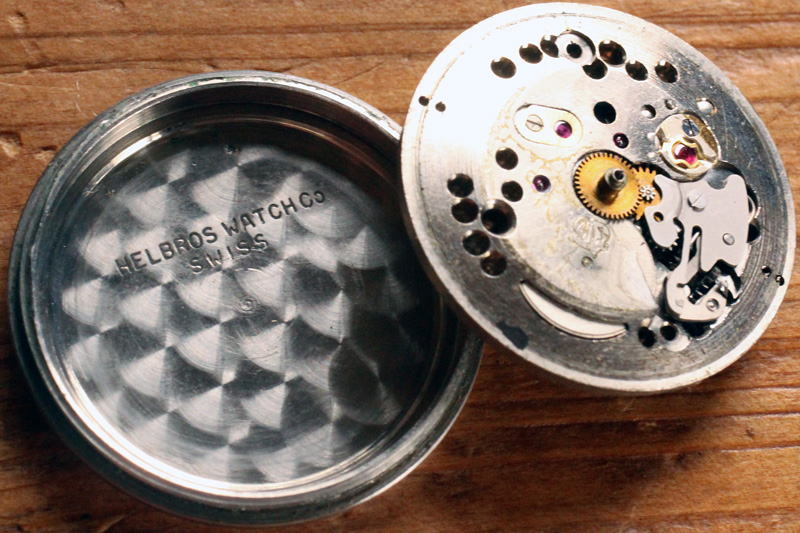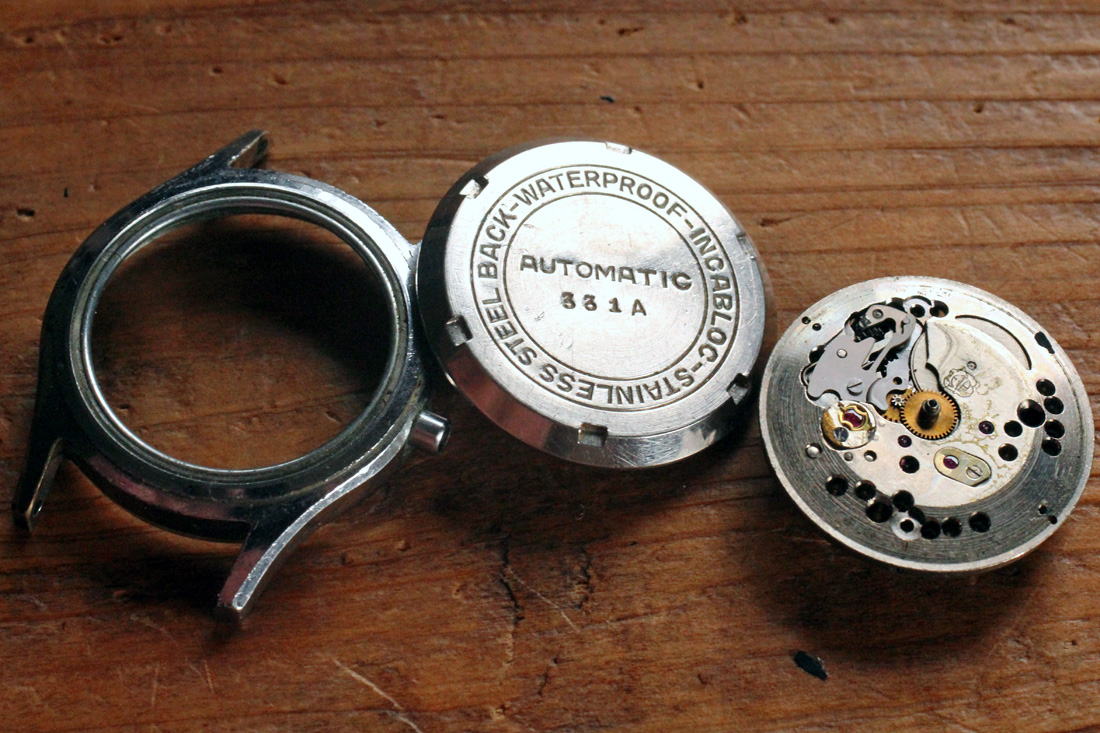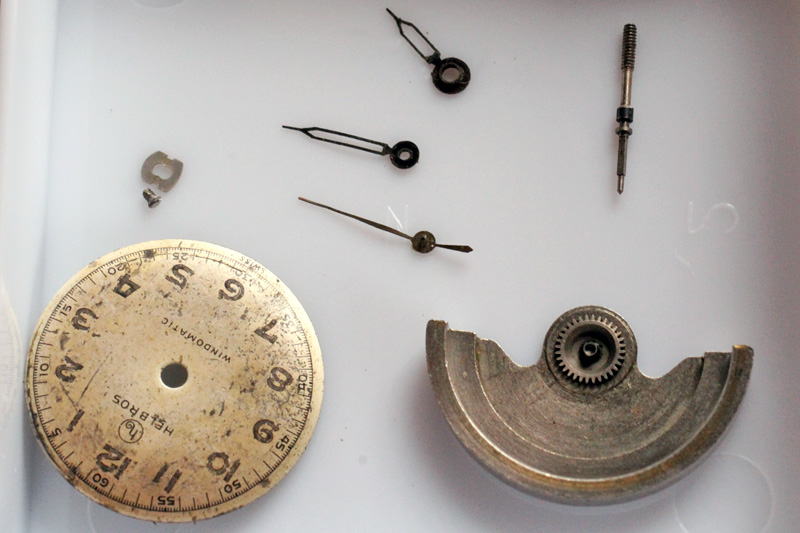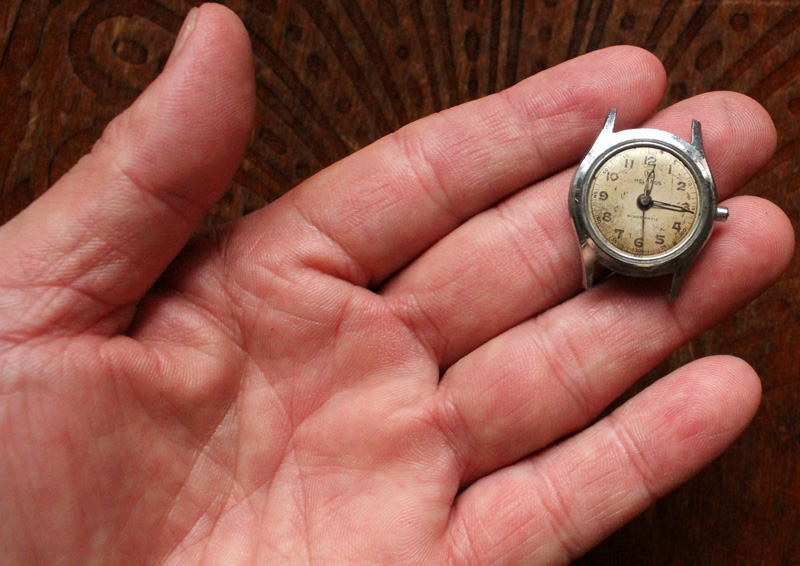 ETA cal. 1216 (JAZ 07-22 JAZOROTOR)


直径 20.6 mm




 天符下の地板に 1216の刻印、文字盤下の地板に ETA のエボーシュマークがあります。ローターにはジャズとヘルブロスの社名が刻印されています。ローターが芯から外れていますが、調速脱進機にも時刻合わせ・巻き上げ機構にも問題は無く、現状で動作します。



9,000円

電話(078-855-2502 / 090-3860-8457)またはメール(procyon_cum_felibus@yahoo.co.jp)にてお問い合わせください。Worldwide shipping. Livraison mondiale. N'hésitez pas à me contacter.





ETA 1216, "JAZ 07-22 Jazorotor" in a Helbros watch




 Signed as follows: an ETA ebauche mark on the pillar plate under the dial, a numeral "1216" on the pillar plate under the balance. "Jazorotor" on the rotor, "Helbros watch company" on the rotor and the inner side of the case back. Helbros on the dial.

 This particular movement is currently running with the balance oscillating in a good motion. The entire movement seems to be in a good mechanical condition except that the rotor is detached from its pivot. The balance staff is not bent. The hairspring is in good shape. Setting and winding parts also work perfectly. Good mainspring. No apparent abnormalities detected by visual inspection except for the detached rotor, though I can offer no warranty in regard to the mechanical condition. The diameter of the pillar plate is 20.6 mm. Sold as is.



USD 80.00

Worldwide shipping at actual cost. Don't hesitate to contact me. We speak English. Nous parlons français. Hablamos Español.




ETA  女性用円形ムーヴメント 商品種別表示インデックスに戻る


ETA のムーヴメント 商品種別表示インデックスに移動する

エボーシュ専業メーカーのムーヴメント 商品種別表示インデックスに移動する


ムーヴメント 商品種別表示インデックスに移動する

時計部品 商品種別表示インデックスに移動する


時計 商品種別表示インデックスに移動する



アンティークアナスタシア ウェブサイトのトップページに移動する




Ἀναστασία ἡ Οὐτοπία τῶν αἰλούρων ANASTASIA KOBENSIS, ANTIQUARUM RERUM LOCUS NON INVENIENDUS